Outfits & Hot Picks
We've put together an 'Outfit of the Week' & a 'Hot Pick of The Week' to give you some great ideas for your wardrobe & some Gift ideas too!
P.S.... We also give you a 10% discount if you buy the whole outfit!
This Week's Outfit - Thought we'd go lime for a change! This linen/cotton mix top with pretty flower edging also comes in soft pink and white £32. Teamed with white jeans £35, a beaded tassel necklace £24, lime dandelion print bag £18 and taupe suede shoes with grey metallic toe now reduced to £40. 15% off the whole outfit at just £125!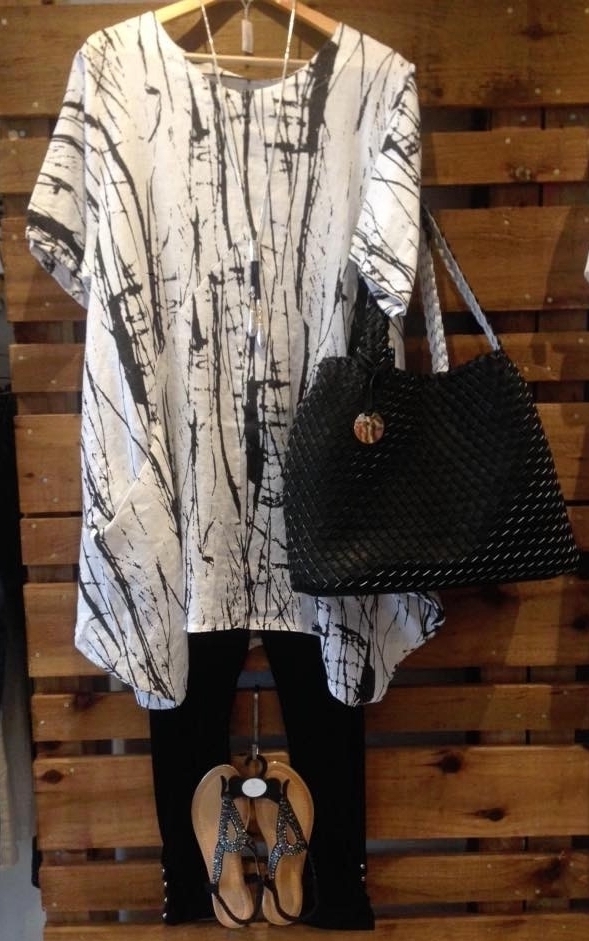 A stunning and versatile outfit that covers so many occasions...
Linen splash pocket tunic £40, 3/4 leggings with button detail to ankle £25, beaded sandals £25, tote reversible bag in bag £45, Drop bead necklace £24.
If you buy the complete outfit you get 10% off!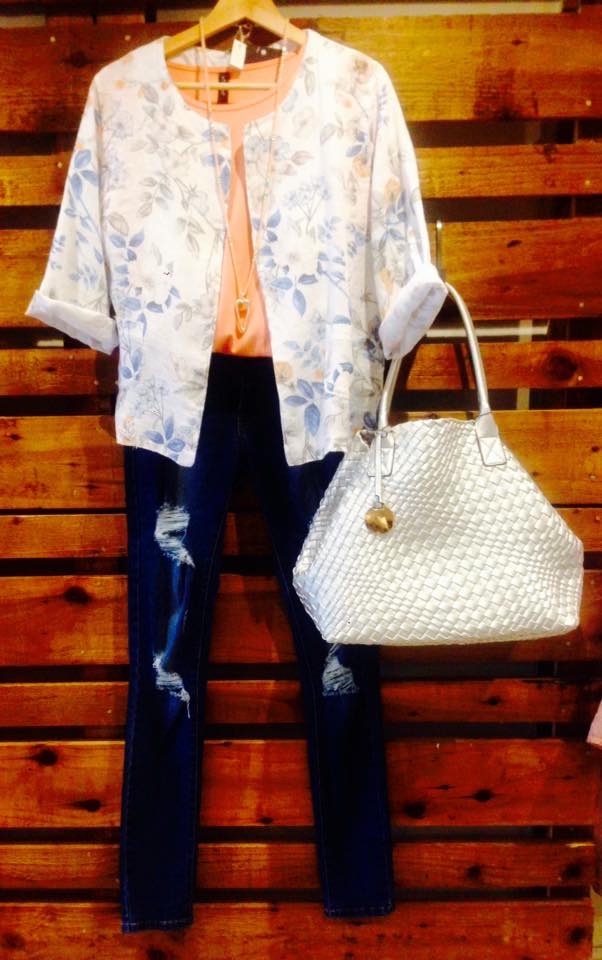 Another stunning outfit - And don't forget, if you buy the whole of this stunning outfit, it's under £140 because we give you 10% off!
Alternatively, individual items are... Linen mix floral jacket £35 (S/M, M/L), peach tee £18 (S-XL), skinny ripped jeans £35 (36-42), necklace £22 and metallic silver bag £45.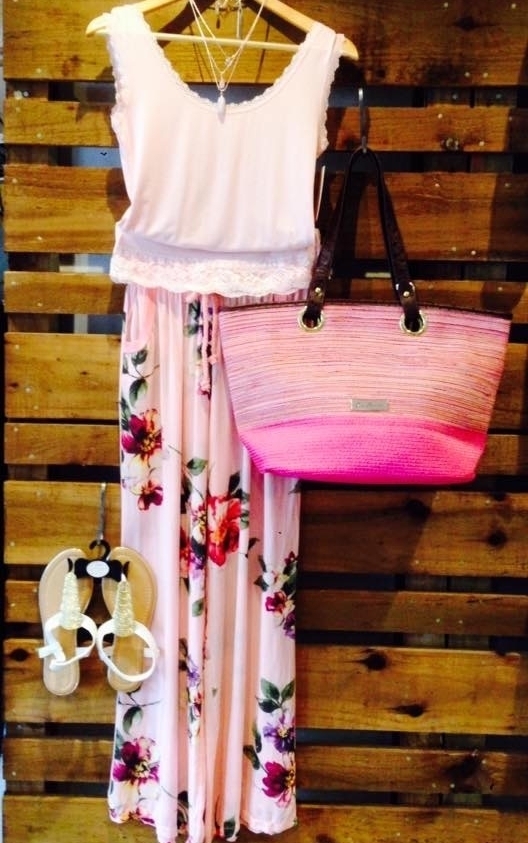 The sun was shining and our first 'Outfit of the Week' was a gorgeous mix of pinks - the perfect summer look!

If you buy the whole outfit we knock 10% off making it just £110!
Alternatively, individual items are...multi-strand necklace £20, lace trim vest £12.50, floral wide leg trousers £35, gold disc flip flops £25 and the tote bag £30.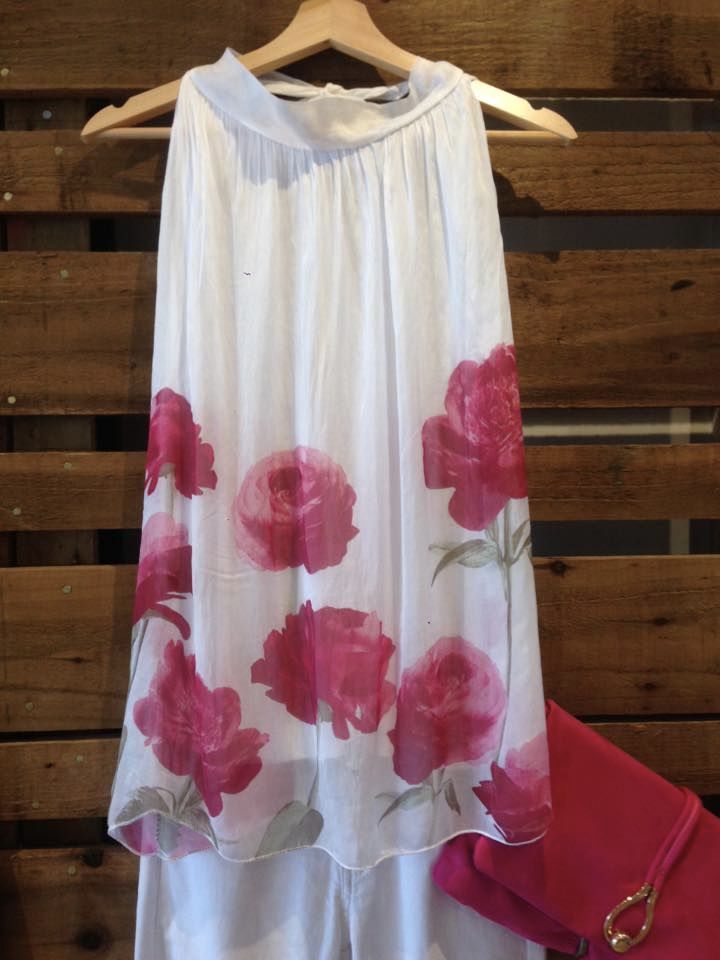 Hot pick of the week! Stay cool in the summer sun with this beautiful silk sleeveless top with Rose design in white and....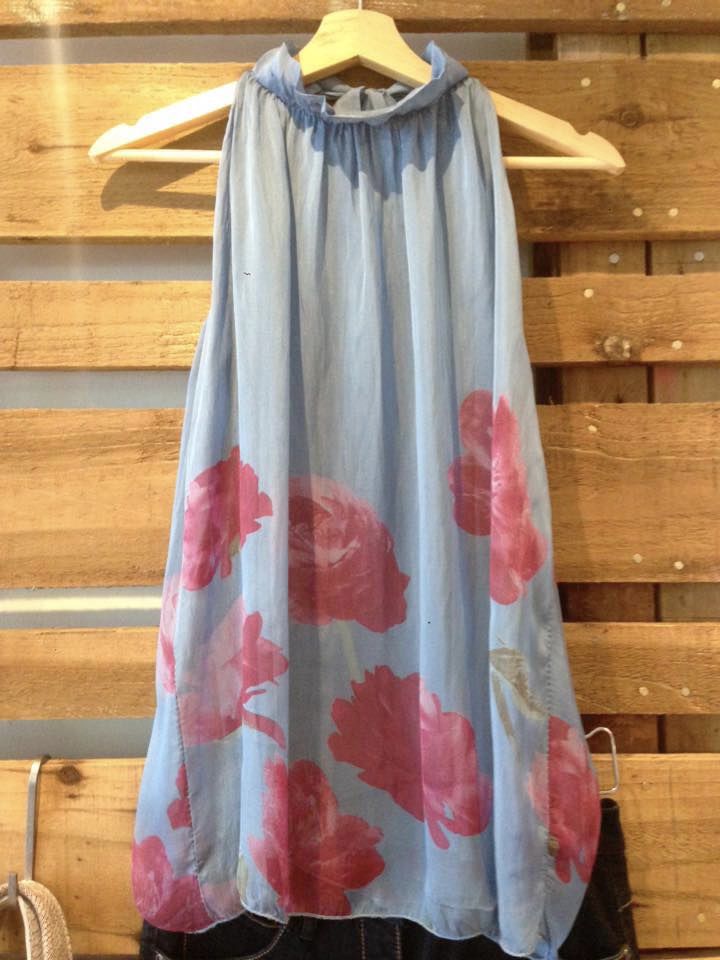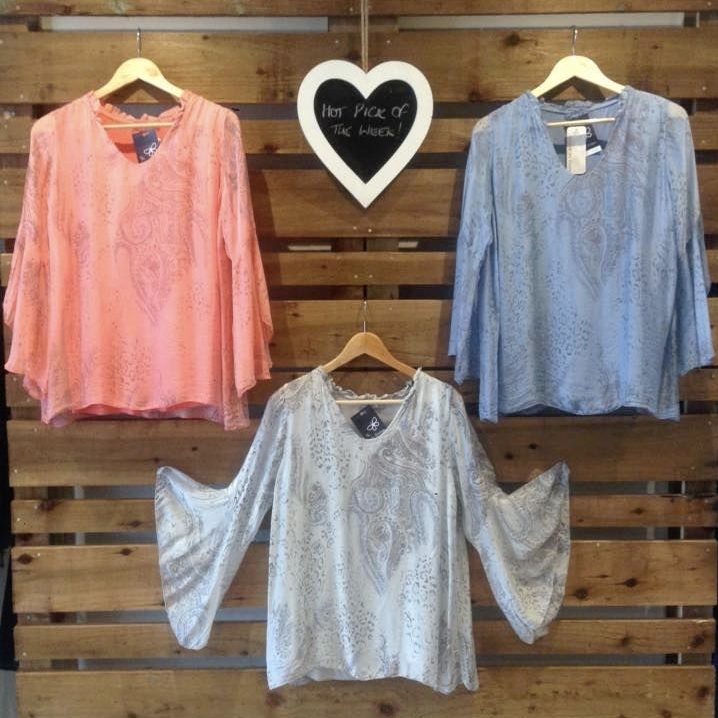 Hot Pick! We are loving this Paisley silk blouse with bell sleeves in Coral, Denim Blue and Silver Grey £38.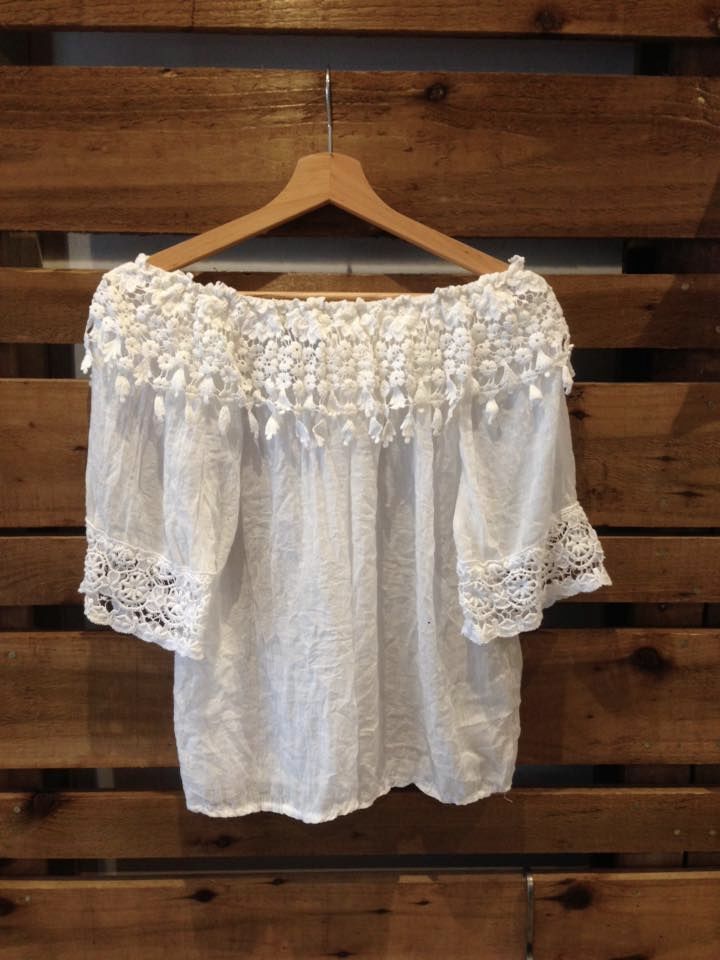 A very chic off the shoulder linen top just in time for more summer weather!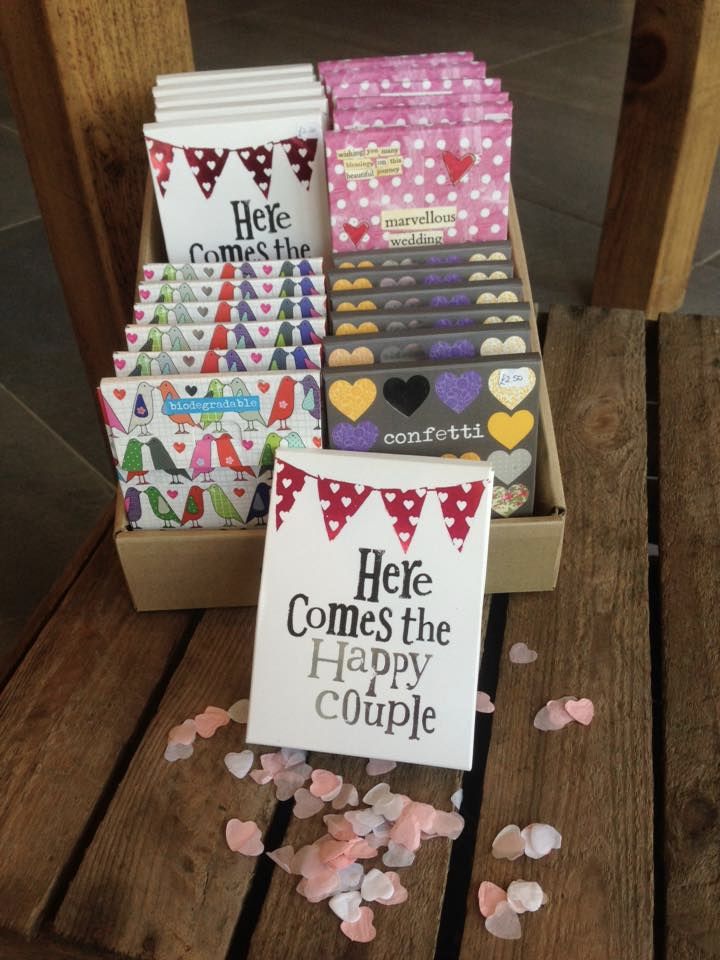 Going to a wedding this summer? Did you know we do a lovely range of biodegradable confetti - £2.50 per pack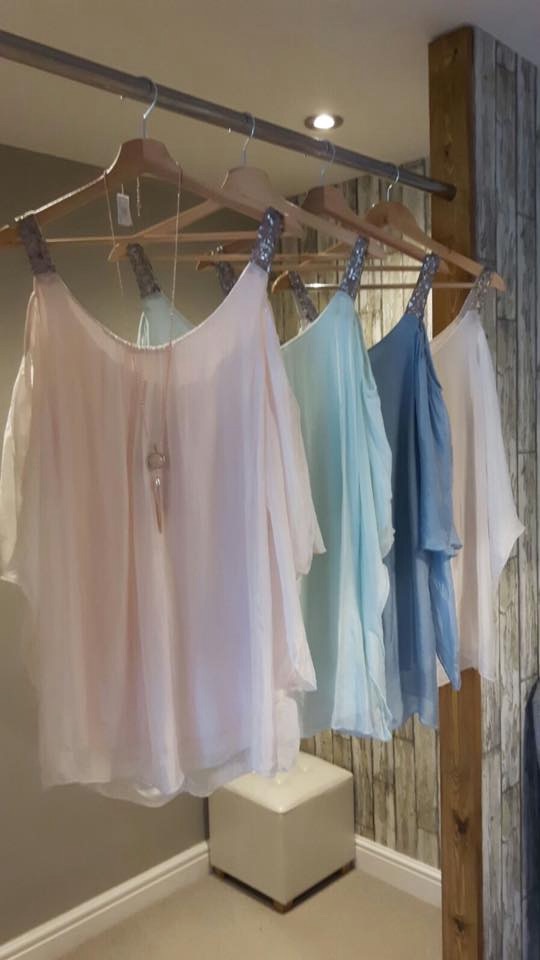 Silk cold shoulder tops with bell sleeves £35. These are going fast so let me know if you want any reserving!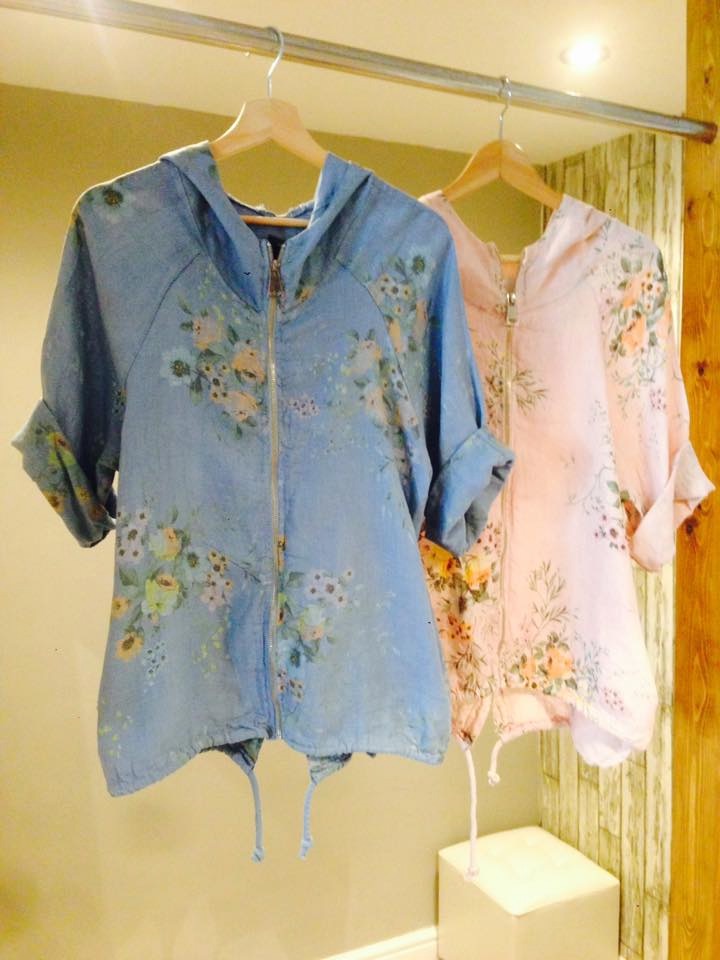 We love this floral linen hoodie jacket in denim blue and pink - £45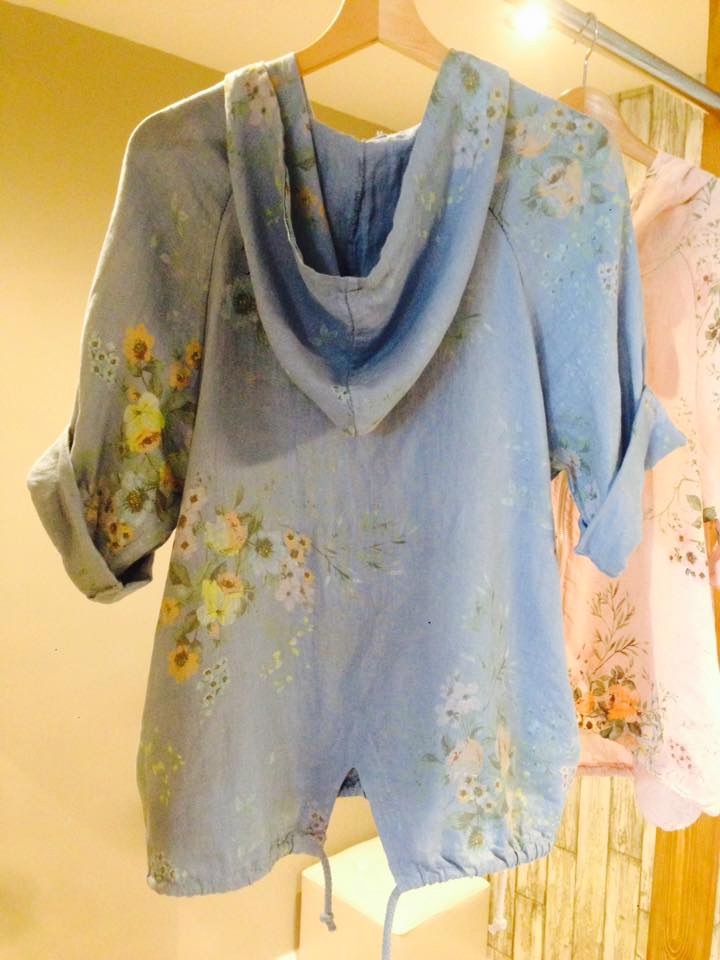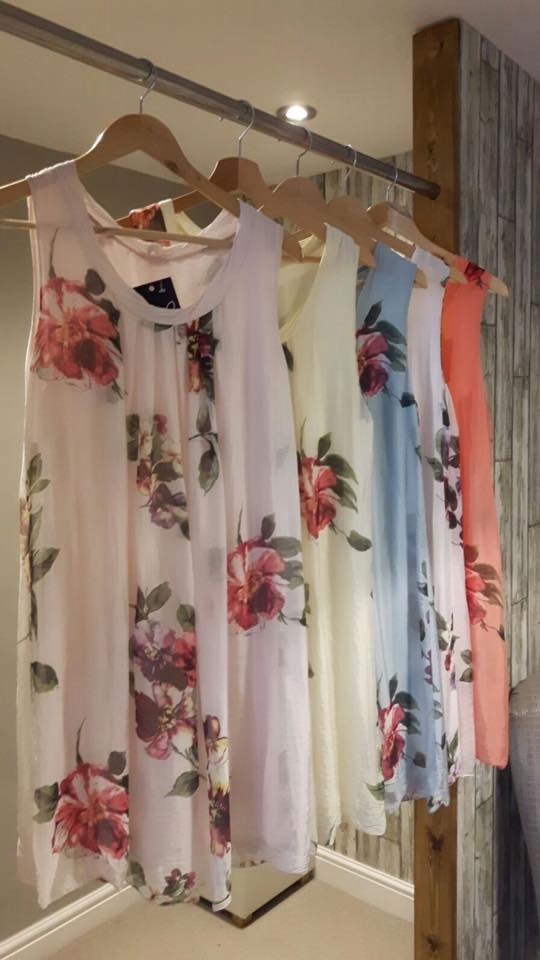 Another really popular summer item. At just £40, these silk floral dresses are just flying out!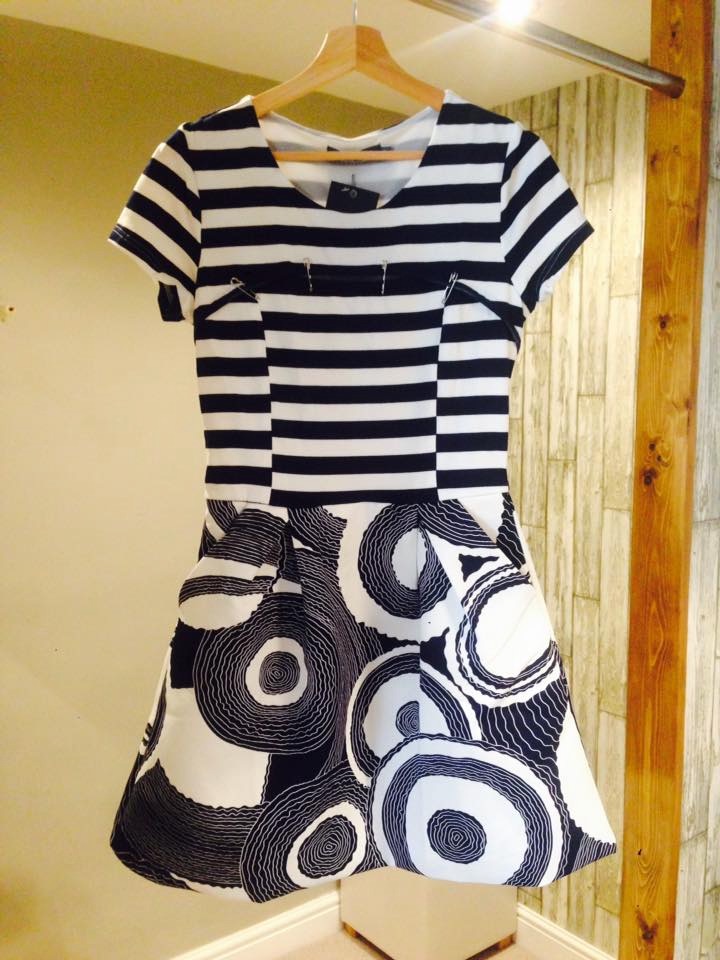 This quirky navy and white dress with safety pin bust-line and puff skirt from Paris is a must if you're going to the races or a wedding this year! At a great price of £50 - We love it!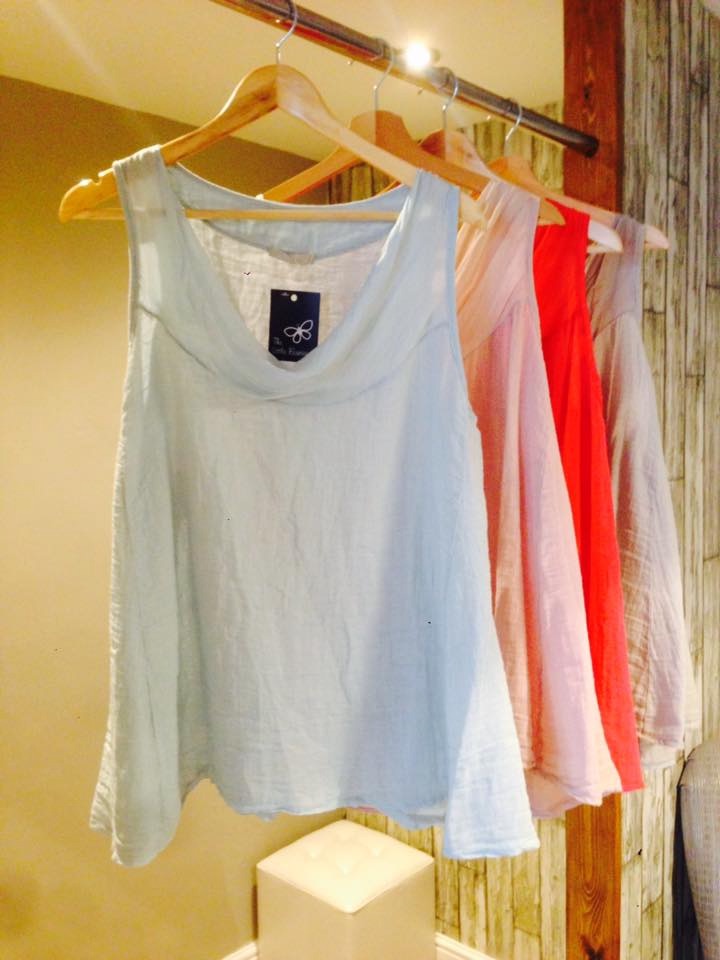 Linen mix vest top with silk cowl neck in blue, pink, coral & grey £30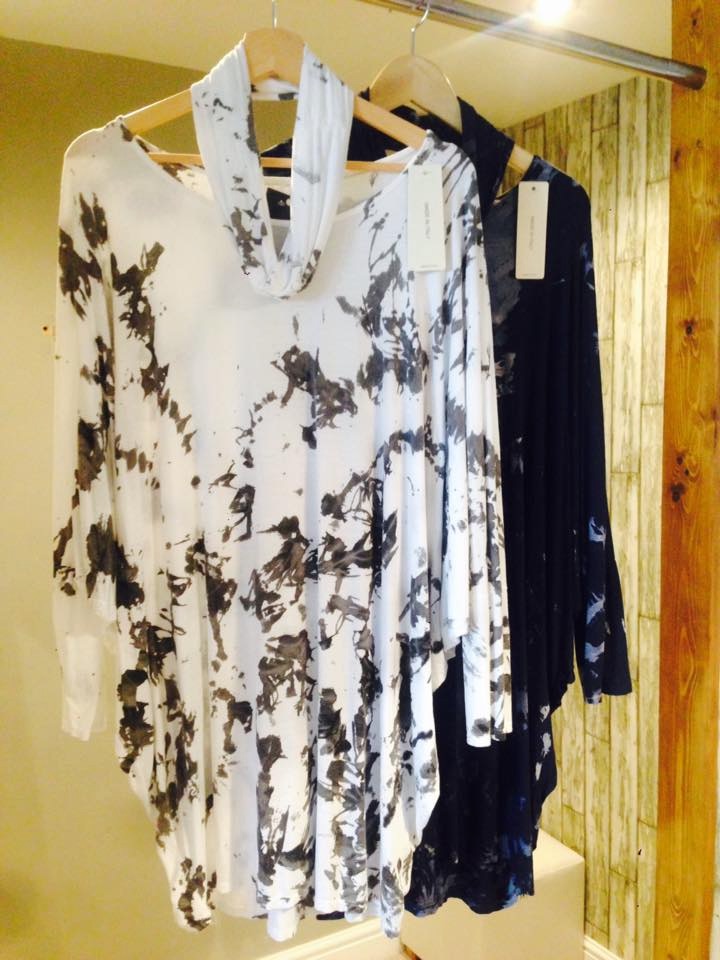 Tie dye tunic with detachable neck piece in white and navy £35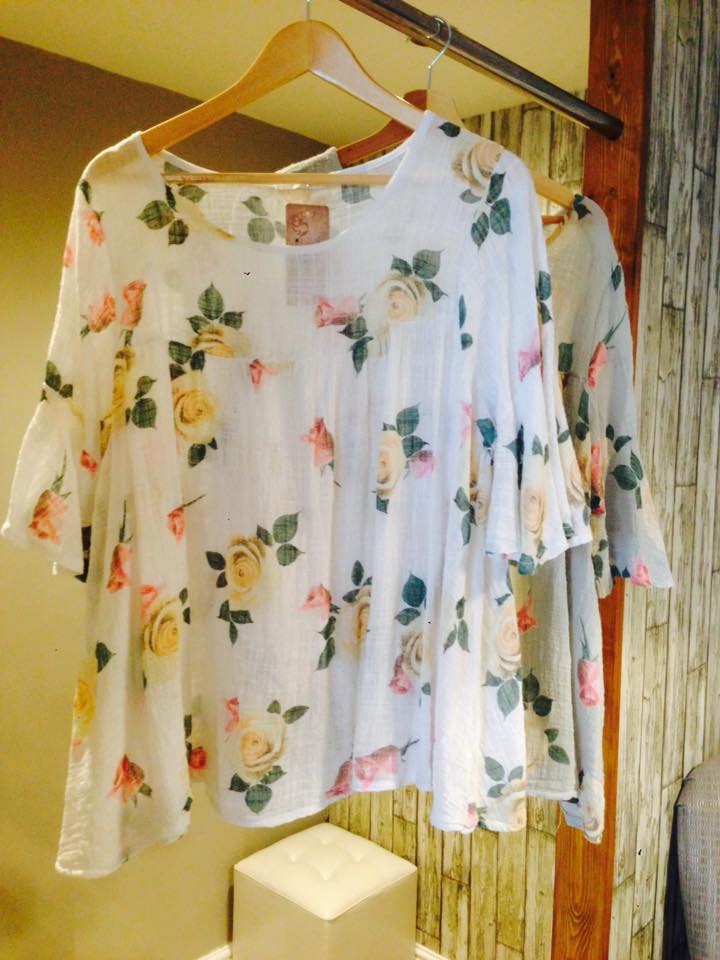 Floral print cheesecloth swing top in white and grey £32