The Little Boutique's Loyalty Card Scheme
Loyalty Rewards Our 'Thank You' For Your Support...
Our Loyalty Card is another way of giving you 'a little extra' for your continued support and kind comments that really make our day!
Please collect a stamp on your Loyalty Card each time you shop and we'll reward you with a free scarf and discounts off your next shop as a 'thank you' from us.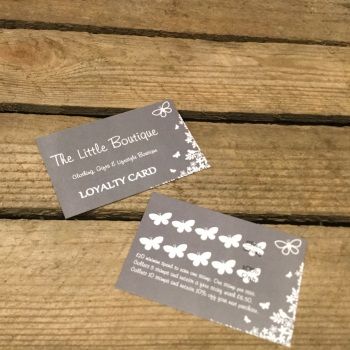 Our Lovely Customers Say The Nicest Things...
"You can't have enough scarves! The ones from your boutique are fab and what a great idea as a loyalty card gift"